______________________________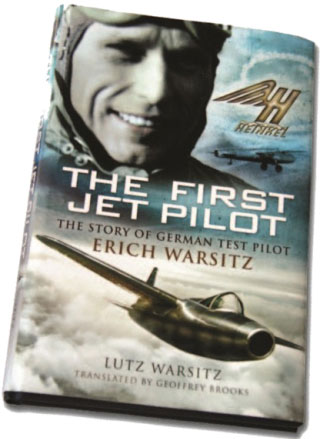 UK publisher of aviation books PEN AND SWORD BOOKS LTD, recognizing the worldwide interest shown in Lutz Warsitz' biography of his father entitled "Flugkapitän Erich Warsitz", which was published in 2006 to mark the 100th anniversary of the famous pilot's birth, has had the volume translated by Geoffrey Brooks.

Author Lutz Warsitz has recalled the many conversations with his father, in which the latter recounted in the original aviator's jargon the exciting story of the Heinkel He 176 and He 178 development. Little is known of this pioneer period because of the strict secrecy which shrouded the whole project - it is a fascinating story that tells of the birth of the jet age and flight as we know it today. The book includes many unseen photographs and diagrams.
"
Some readers might be reluctant to pick up a book that has been "translated", as the word almost invariably implies a disjointed and difficult-to-read text. Thankfully, nothing could be further from the truth. Not only has the translator, Geoffrey Brooks, done an excellent job of translating the author's words extremely readably, he also appears to have grasped all the subtleties of humour and personality intended by the author.
This book is nothing short of a gem for anyone interested in real aviation history.
A thoroughly recommended read."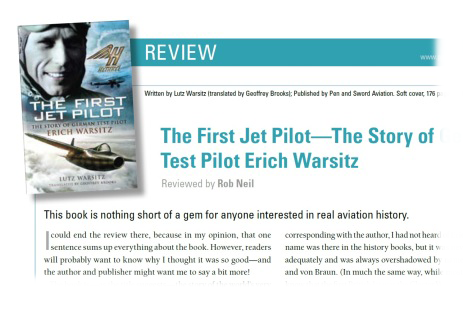 Aviation History (US), July 2010

"The book is a fascinating glimpse of a spectacular piloting career!
It faithfully profiles the dawn of the rocket and jet age, from the perspective of a participant with an eagle eye for detail."

Airnews (ZA), October 2009

"More than just a good read. An
extremely easy reading of a somewhat difficult subject
. It is an historical document of inestimable value in the aviation pioneering field!" -
Read FULL REVIEW >>

Forecast International (US), August 2010

"This is a fascinating first-hand account of a little known chapter in aviation history, which will be enjoyed by all aviation buffs and historians!"

THE FIRST JET PILOT
THE STORY OF GERMAN TEST PILOT ERICH WARSITZ
Author: Lutz Warsitz
Publisher: Pen and Sword Books - UK
Translator: Geoffrey Brooks
Publication Date: January 2009
Details: Hardcover, 176 pages, 123 photos
ISBN: 978-1844158188
Also available as eBook: Kindle & ePub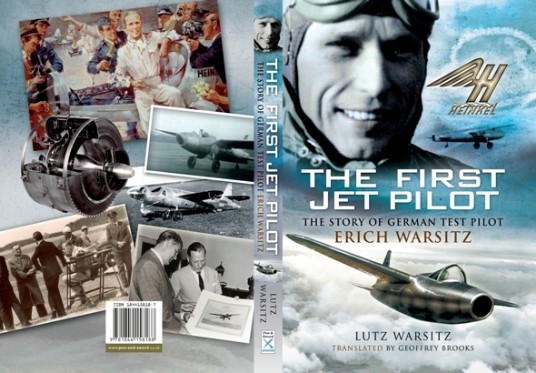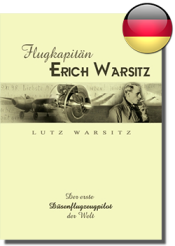 FLUGKAPITÄN ERICH WARSITZ

DER ERSTE DÜSENFLUGZEUGPILOT DER WELT
Author: Lutz Warsitz
Publisher: Books on Demand
Publication Date: October 2006
Details: Hardcover, 180 pages, 80 photos
Also available as eBook: Kindle, ePub and Apple iBook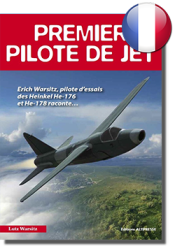 PREMIER PILOTE DE JET

Author: Lutz Warsitz
Publication Date: June 2010
Details: Softcover, 157 pages, 90 photos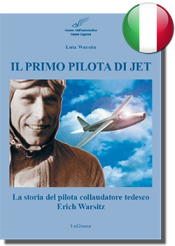 IL PRIMO PILOTA DI JET

LA STORIA DEL PILOTA COLLAUDATORE TEDESCO ERICH WARSITZ
Author: Lutz Warsitz
Publisher:
LoGisma Editore
Publication Date: June 2012
Details: Softcover, 160 pages, 134 photos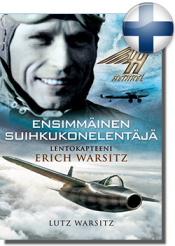 ENSIMMÄINEN SUIHKUKONELENTÄJÄ

LENTOKAPTEENI
ERICH WARSITZ
Author: Lutz Warsitz
Publisher:
Koala-Kustannus
Publication Date: December 2012
Details: Hardcover, 192 pages, 110 photos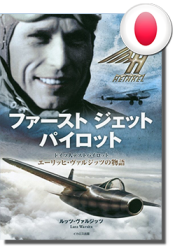 ファースト ジェット パイロット

ドイツ人テストパイロット エーリッヒ・ヴァルジッツの物語
Author: Lutz Warsitz
Publisher:
IKAROS Publications, Ltd
Translator: Fumio Miyawaki

Publication Date: June 2015
Details: Softcover, 172 pages, 124 photos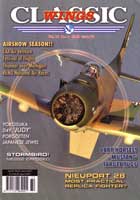 Classic Wings (NZ), issue 72, 2009

"
As time passes it is getting rarer to read first-hand accounts from those who participated in World War II, especially those involved in significant events. Fortunately some have recorded their experiences and passed them on to family members who realize the significance of what their parents achieved. This book is a very historic and very readable document of a fascinating, dangerous and pioneering time in aviation history and upon putting it down one can only admire the courage of Warsitz and the men and women who followed in his footsteps.
"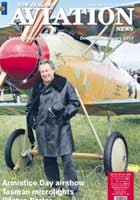 New Zealand Aviation News, January 2010

"
After all, it is not every day that you get to read a book of such historical significance. Perhaps this review should be censored as the book contains information that is both extraordinary and quite shocking as the reader realizes how close the world came to seeing a very different result in WW2. Little is known of this period in German aviation history as the project was shrouded in secrecy, which is what makes this book so exciting and fascinating to read. This book is the story of a remarkable pilot and the birth of jet flight as we know it today. An easy and informative page-turner!
"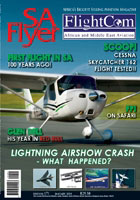 SA Flyer (ZA), January 2010

"
Erich Warsitz pioneered jet flight by piloting the truly frightening very first experimental jet aircraft. He pioneered the paradigm shift in aviation that jet engines brought about.
This vividly captures the halcyon days of German aviation history as it threw off its post WWI shackles and prepared once again for war. Little was known of this period because of the tight security that surrounded Germany's illicit aircraft development.
It is an essential work for anyone interested in the key period of aeronautical growth!
" -
Read FULL REVIEW >>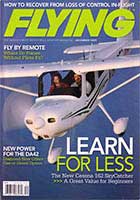 Flying (US), December 2009

"
Heinkel's chief test pilot was a handsome young man named Erich Warsitz, whose autobiography, The First Jet Pilot, compiled by his son Lutz from diaries and conversations, has recently been published, in an inept English translation, by a British firm, Pen and Sword Books.
Erich Warsitz had turned a page of history and become, as the title of the book says, "The First Jet Pilot.
" -
Read FULL REVIEW >>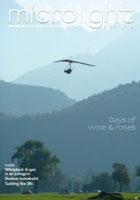 Microlight Flying (UK), December 2009

"
This is the story of German test pilot Erich Warsitz. If he had been English or American, his flying would have become the stuff of legend. But history is written by the winners, and it's taken until now for Erich's story to be given the publicity it deserves.
The book is written by Erich's son, based on interviews he did with his father. It includes fascinating photographs too, and is a spellbinding read!
" -
Read FULL REVIEW >>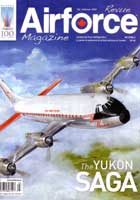 Airforce Revue (CA), Fall 2009

"
This book, authored by the pilot's son, Lutz Warsitz, following years of research into his father's notes and diaries, provides the reader an accurate series of events both preceding and subsequent to the flight.
As well, it gives the reader a sense of the general atmosphere existing in the Luftwaffe during the heady days of German aviation experimentation in the 1930s.
"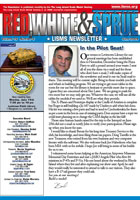 LISMS (US), June 2009

"
Not only is it very readable and enjoyable book but also a valuable contemporary historical document since it was written by people intimately involved in the first years of Ger­many's efforts in jet propulsion, particularly in the case of Heinkel.
Highly recommended. This is not just another rehash!
" -
Read FULL REVIEW >>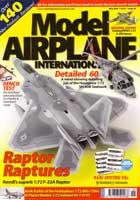 Model Airplane International (UK), May 2009

"
A fascinating story of a very important person in the history of aviation and one that is good to have in print at long last!
All aspects of initial research into jet and rocket propulsion are covered along with all the technical and political elements that had a bearing on them.
"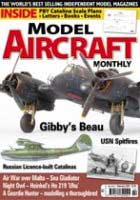 Model Aircraft Monthly (UK), February 2010

"
A fascinating read and an invaluable insight in to the workings of pre- and wartime test flying under the Third Reich!
The reader will find the story of the trials and tribulations of pre-war life in Germany fascinating, including the infighting that took place.
"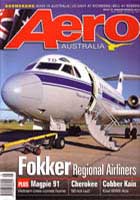 Aero Australia (AU), March 2010

"
Germany's Erich Warsitz should go down in aviation history as one of the great test pilots!
He died in 1983 but this book is a fitting tribute to his largely unheralded achievements.
"